This article contains referral links through which we earn a commission at no extra cost to our readers. Some links will also offer our readers special discounts. Learn more
Here are some of the best International Educational & Certification providers through Online and Live classes. 
Coursera partners with more than 200 leading universities and companies to bring flexible, affordable, job-relevant online learning to individuals and organizations worldwide. They offer a range of learning opportunities—from hands-on projects and courses to job-ready certificates and degree programs.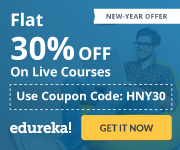 Edureka
is an online training provider with live and self-paced courses for working professionals. 
Get the skills you need for a $100k+ tech career in just 3 months. Enroll in Udacity today and, for as few as 10 hours a week, you can get the in-demand skills you need to help land a high-paying tech job. Learn at your own pace, when and where it's convenient for you.
As a member of the Educate 360 Professional Training Partners family of brands, Project Management Academy (PMA) is the most trusted name in project management training™.
FutureLearn Limited
provides new skills, 100% online and in your own time, with world-class universities and experts. 
Blockchain Council
offers blockchain technology certifications to help you advance your career.
IAP Career College
, With the International Association of Professions Career College, you can quickly earn a certificate in your dream career for an affordable price.
Pearson Education (InformIT)
is the online presence of the family of information technology publishers and brands of Pearson, the world's largest education company, and your one-stop resource for qualified content, including DRM-free eBooks, to help you do your job better. 
Unmudl
is powered by community colleges to connect learners to jobs.
American National Standards Institute Inc.